---
The Map of Everywhere
Fold out Publication
27 x 39 in.
Spring 2019
"The Map of Everywhere" is a speculative representation of three significant places in my life: New Orleans LA, Providence RI, and Stratford CT. The fold out publication explores the ways in which these places, while very different, will always co-exist within the context of our lives.

---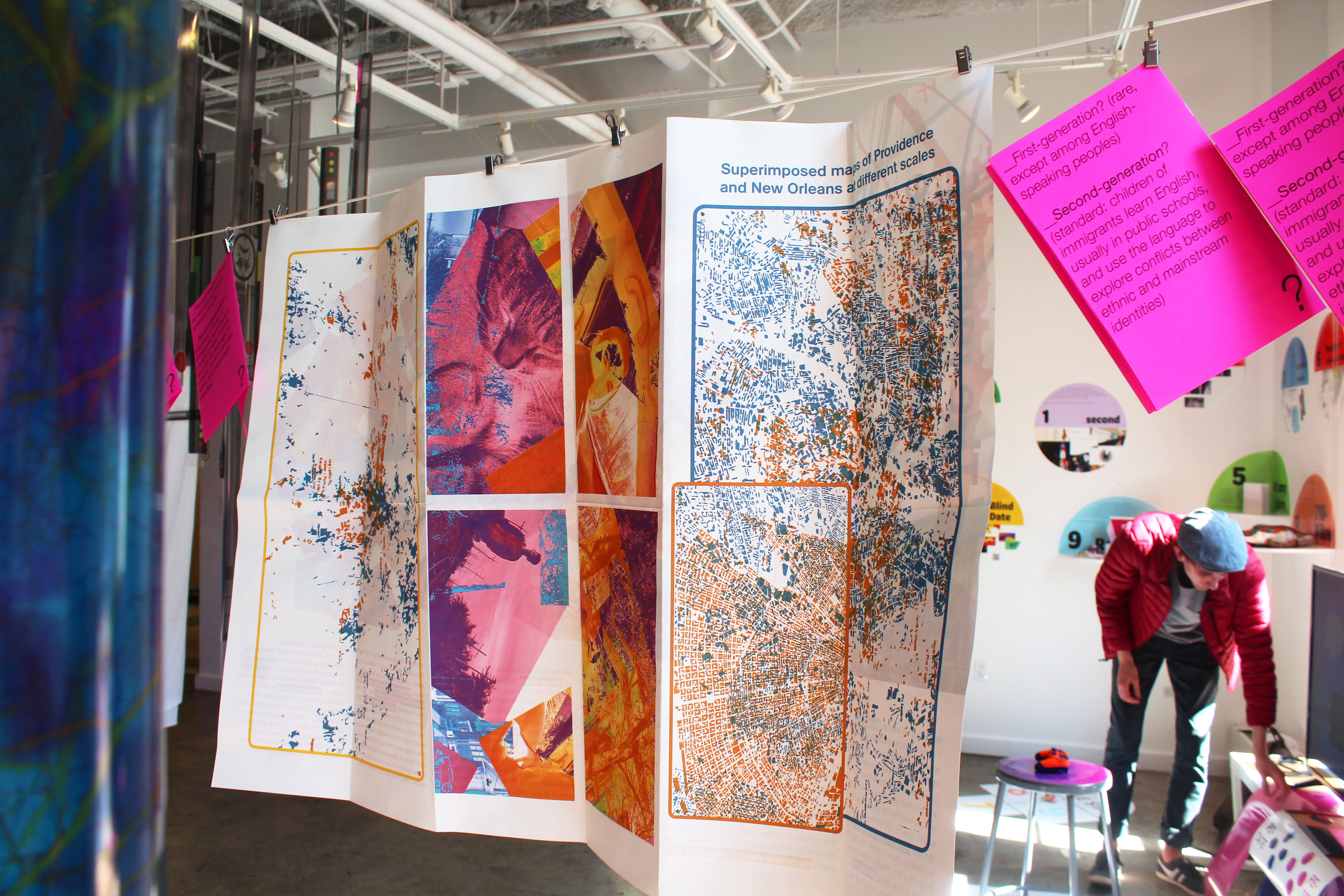 This project isn't necessarily about the places themselves, but rather their overlapping physical properties. Each location is represented by color-coded images and stream of consciousness writing, and is aligned to different axes of a hexagonal grid.
---
The back of the map is used as an opportunity to directly compare New Orleans to Providence geographically, by overlaying maps of every building in each area at different scales. What I discovered was that the Greater New Orleans area was about the same size as all of Rhode Island.


The back also zooms in on the micro "moments" of the images on the front in a similar way that a map would for a city within a state, or a neighborhood within a city.

---