---
The Building Blocks
Broadsheet Publication
14 x 20 in.
Fall 2020

This was a large format publication project from Type III. It's a self-authored autobiography that exists within the frameworks of 4 custom grids, informed by different chapters of my life.


---
CREATING A GRID SYSTEM:
1. The doors to the front of my elementrary school
2. My home, in New Orleans
3. The slope of Waterman St. In Providence
1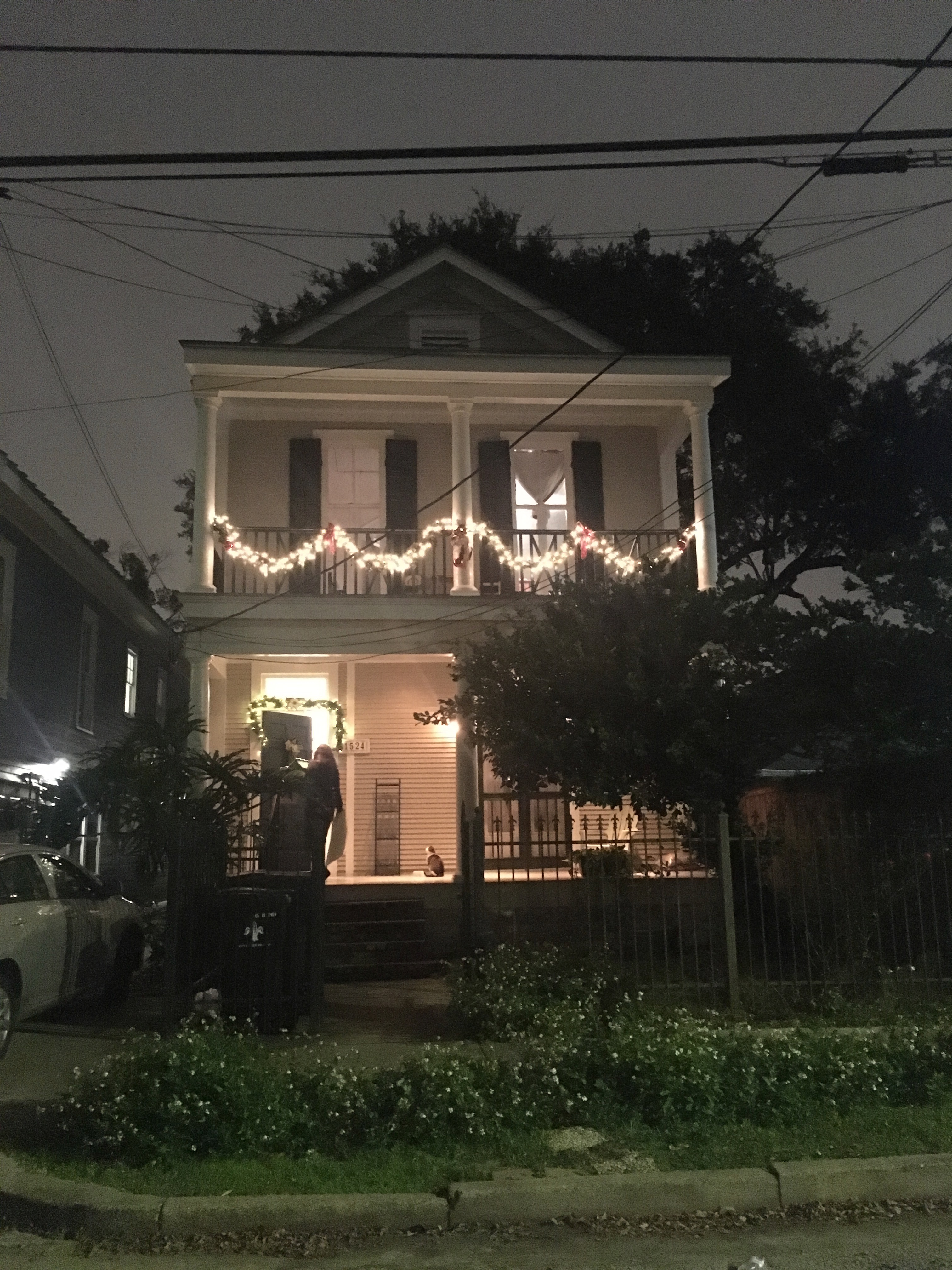 2
3
This grid structure not only dictated the layout of the content of each spread, but was also used to create custom type and imagery. Instead of page numbers, the publication uses a system of time intervals that reflect what years of my life the current spread deals with.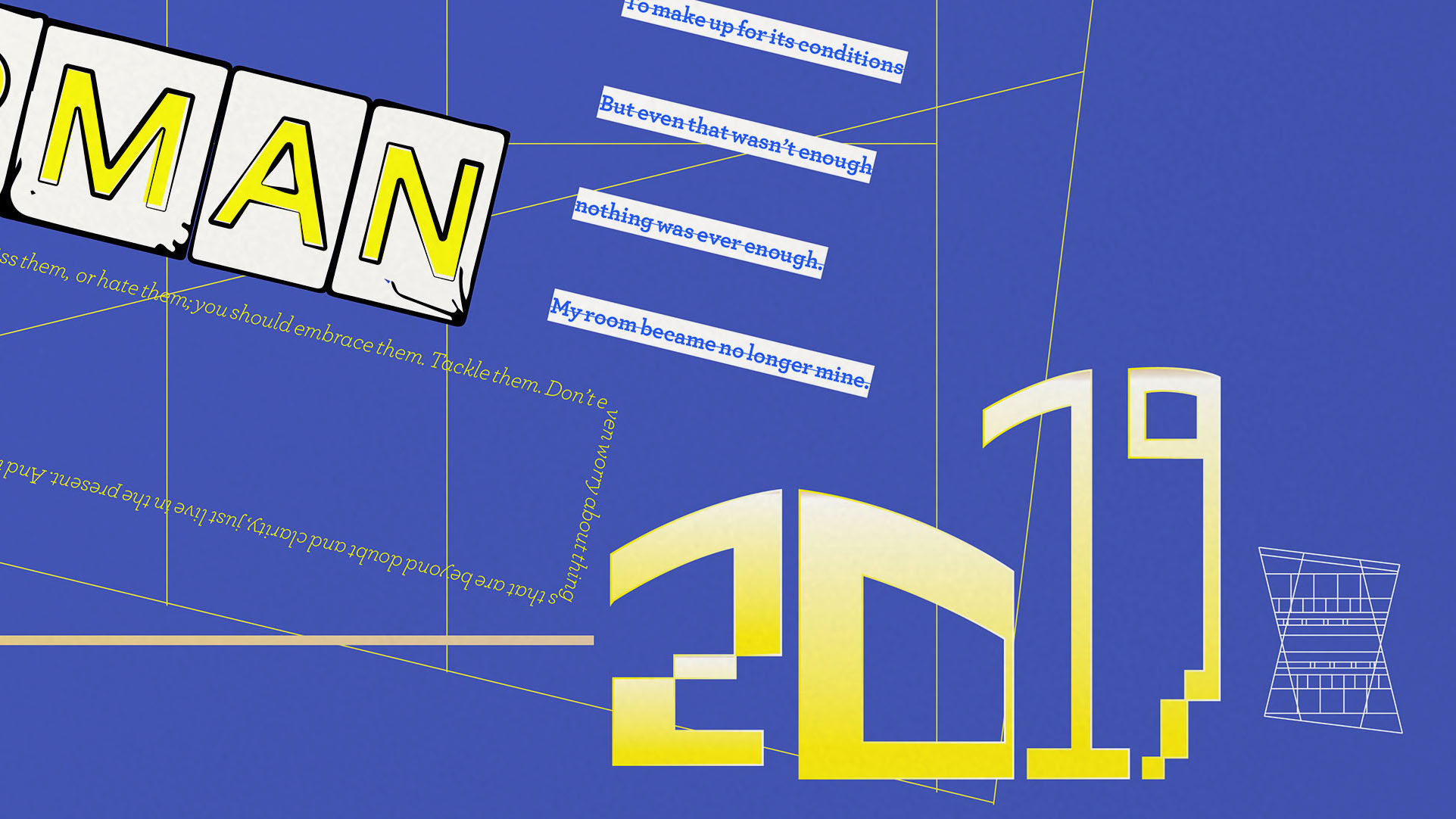 ---
TYPOGRAPHY:
While the autobiography is written in a playful tone, it also speaks about life's biggest transitions: moving to another city for college, losing a parent, and learning how to take control & ownership over the context of our own lives.

Archer, I found, had a welcoming, yet architectural anatomy that mirrored these dynamics—and could exist in this world of typographic scaffolding.

For my headers, a vectorized typeface was created, based on the street tiles of New Orleans.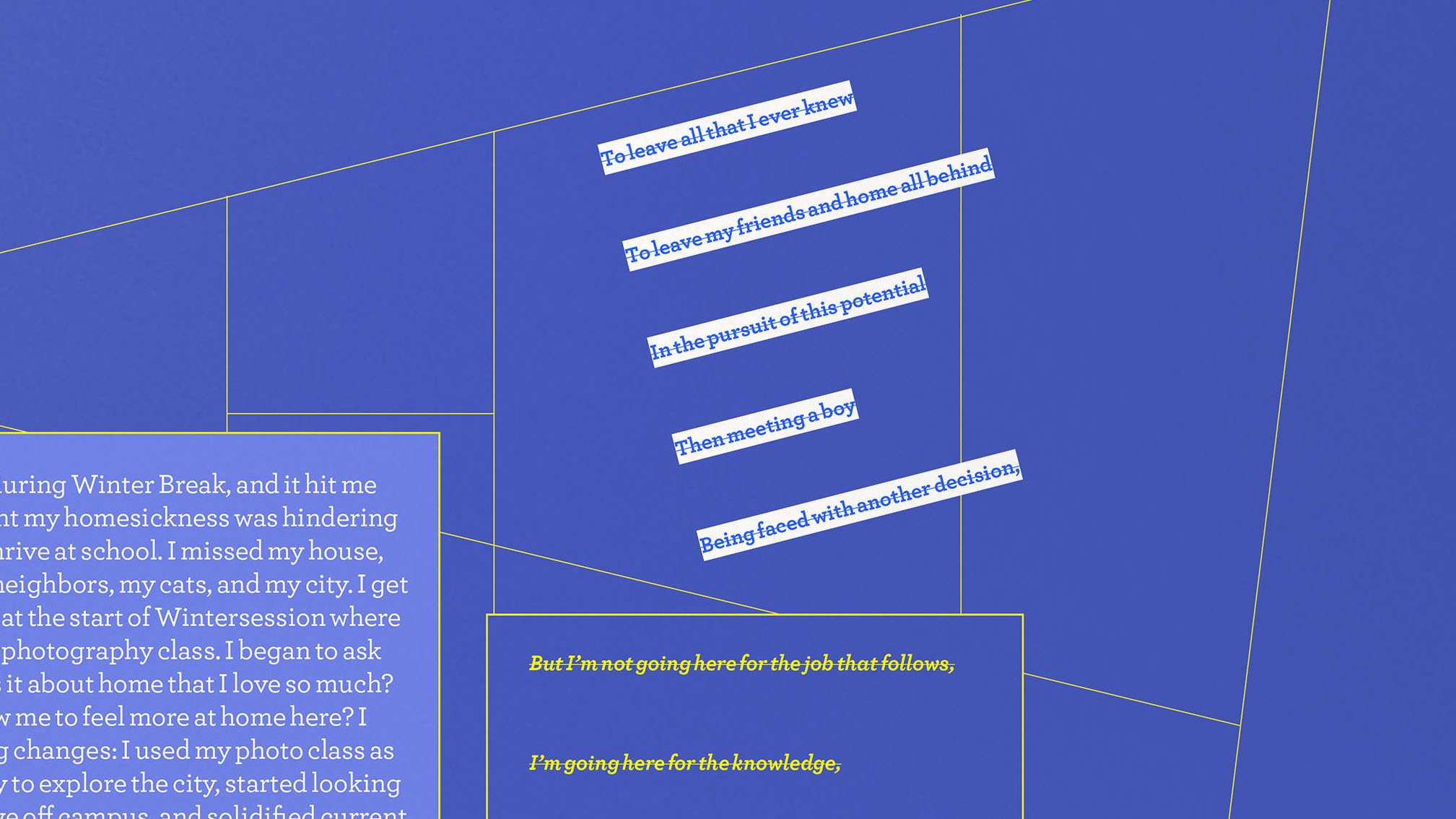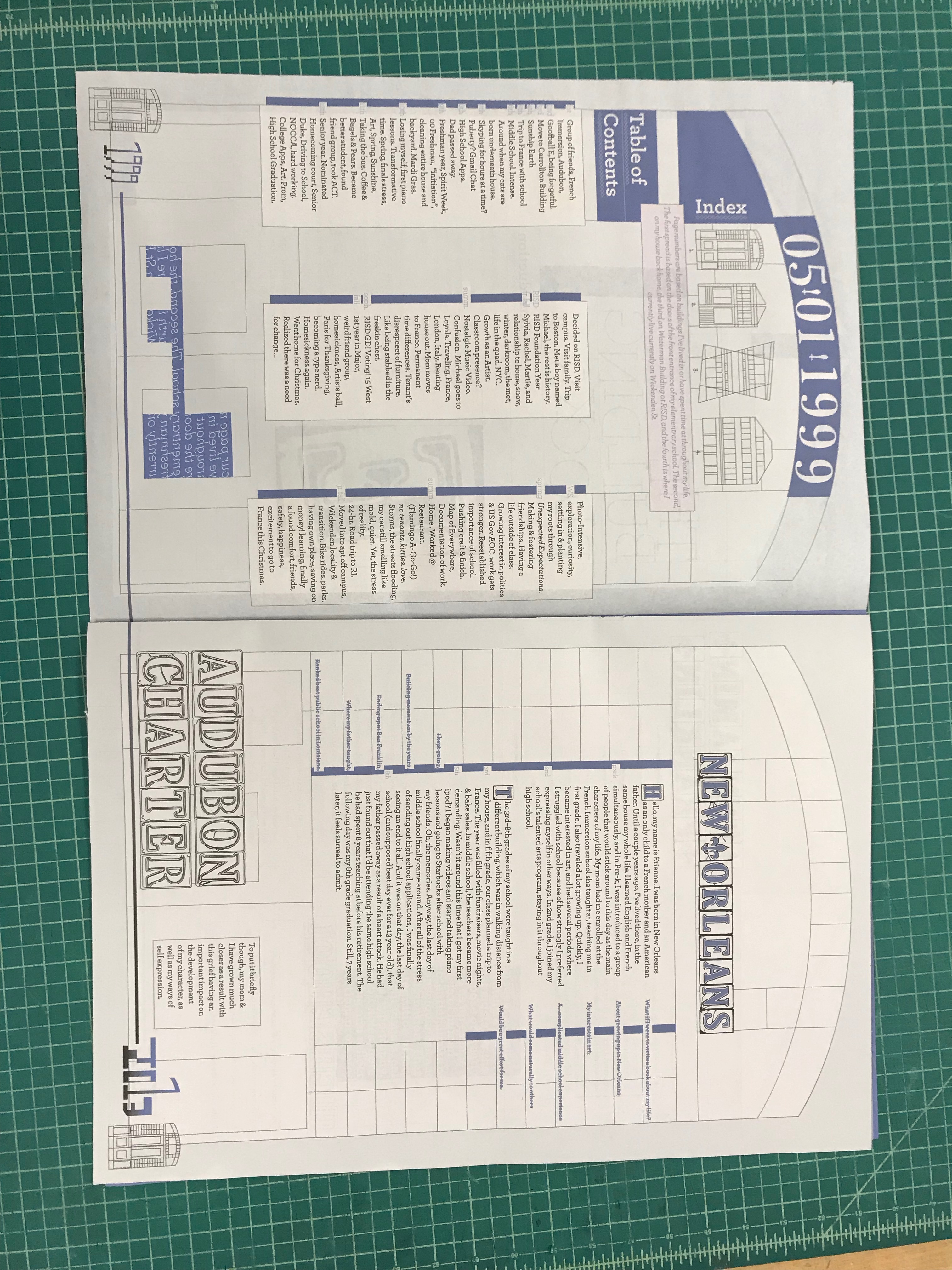 ---