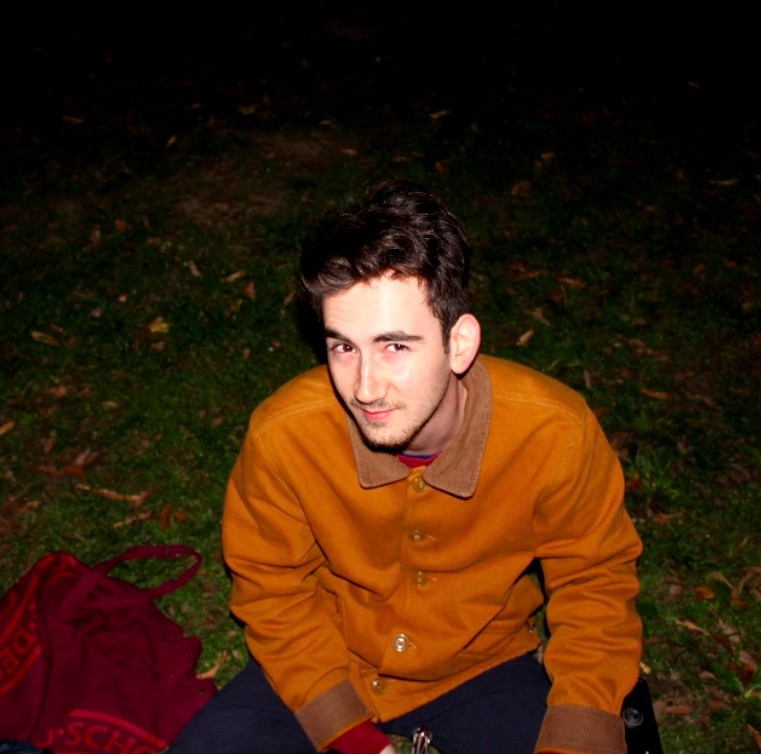 Hi! I'm Etienne.

I am a Fench-American artist & designer from New Orleans, LA.

In 2021, I graduated from

Rhode Island School of Design (RISD)

with a BFA in

Graphic Design

and am currently based in NYC.

---
I was born and raised in New Orleans, Louisiana by a French mother and an American Father. I grew up speaking both French and English at home, went to Mardi Gras and crawfish boils, was enrolled in the French Immersion School, and would spend my summers visiting family in the south of France.

It is no shocker then that a lot of my work revolves around the themes of language, culture, geography, and location—especially in terms of how these things contribute to ones identity and experience of the world.

In a true American spirit, I explore to what extent we have control (or lack thereov) over the lives we are given and the ones that we create. I views graphic design as a tool for this exploration—always envisioning new ways of documenting life, and of course, encouraging others to do the same.
---
CONTACT
---
Experience Multimedia Graphic Designer

@ Picto New York

Jan 2022

(current) Graphic Designer

@ French Institute Alliance Française (FIAF)

Sep 2021 — Sep 2022 — New York, NY

Box Office & Library Assistant

@ French Institute Alliance Française (FIAF)

Sep 2021 — Feb 2022 — New York, NY

Freelance Designer

@ International Foundation for Art Research (IFAR)

Nov 2022 (current) — New York, NY

Graphic Design Intern

@ Ogden Museum of Southern Art

Summer 2020 — New Orleans, LA

Teaching Assistant

@ RISD Graphic Design

Spring 2021 — Providence, RI

Print Shop Monitor

@ RISD Graphic Design

2018 — 2020 — Providence, RI

Featured Work



FIAF's Bastille Day Celebration

| Festival Identity

Jul 2022—Madison Ave, 59th–63rd St, New York, NY

Trailer

| Crossing The Line Festival

Oct 2021—FIAF, New York, NY

Introduction Video for Marc Levy

| Trophée Des Arts Gala

Nov 2021—The Plaza Hotel, New York, NY

Fig Leaf

| Points of Inflection, RISD Graphic Design Senior Show

Mar 2021—Woods Gerry, Providence, RI

Worldview

| Reframing the Poster Show

Dec 2020—Graphic Design Commons, RISD, Providence, RI

Doodles Turned Digital

| RISD Graphic Design Triennial

Oct 2018—Woods Gerry, Providence, RI